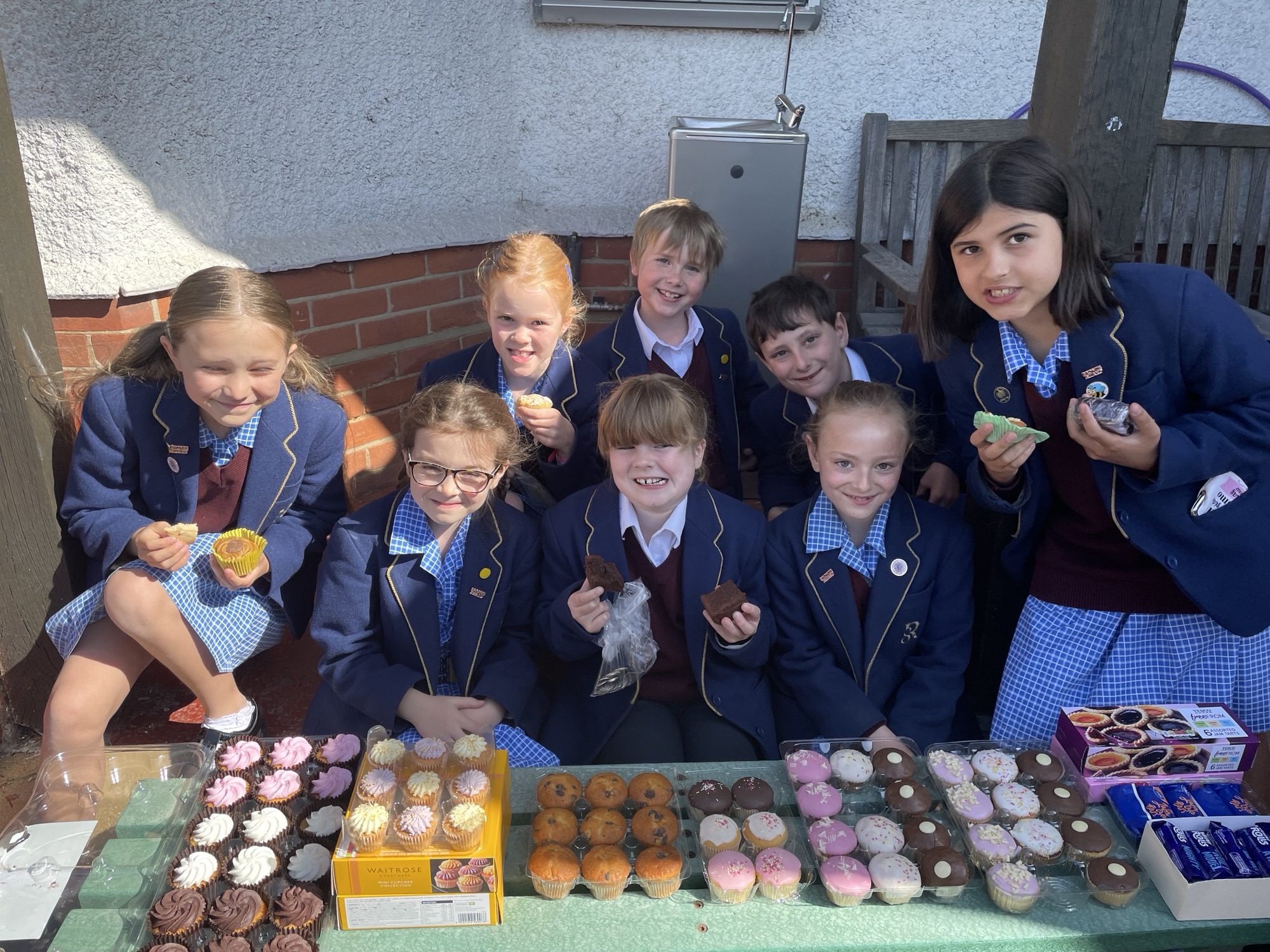 Year 4 pupil, Eliza Stone, recently embarked on a remarkable fundraising endeavour to support the 'Twin a Toilet' campaign.
Inspired by Year 4's recent topic on Africa, Eliza was curious to learn about the conditions of communities living in deprived areas and began exploring possible ways she could help them. Having learnt about the Toilet Twinning initiative, Eliza took it upon herself to raise funds for the construction of safe and hygienic toilets in vulnerable communities. With an initial target of £60, Eliza organised a cake sale with the support of her fellow Year 4 pupils, resulting in over £200 raised for the initiative.
Toilet Twinning is an initiative coordinated by the charity Tearfund that helps provide the world's poorest communities with access to clean and sanitary facilities. By donating £60, Eliza aims to twin a school toilet with a toilet in one of these vulnerable communities. The funds raised will not only contribute to the construction of these vital facilities but also help provide fresh water taps for the chosen community.
Eliza demonstrated exceptional initiative and dedication throughout her fundraising campaign. She took the lead by creating eye-catching posters and delivered an assembly to the Lower School, inspiring her peers to support her cause. On Friday 26th May, Eliza and her friends from Year 4 brought in delicious homemade cakes and sold them during break time. The overwhelming response from the school community surpassed Eliza's initial target and will enable her to make an even greater impact.
Miss Claire Abraham, Eliza's teacher, expressed her admiration, stating, "Eliza's commitment and determination are truly remarkable. She has not only raised a significant amount of money but has also educated her peers about the importance of providing basic sanitation facilities to those in need. Her initiative is an inspiration to us all."
Commenting on Eliza's efforts, Year 4 classmates Wyni and Anastarzia said: "Eliza was so brave speaking in front of the whole school in order to get everyone to help Africa. We think she is amazing and it is absolutely fantastic that she raised £210!"
Eliza will be presented with a certificate of appreciation from the charity for her outstanding efforts. Additionally, Rookwood School will proudly display a photograph of the toilet that will be constructed in Africa, twinned with the toilet located within the school's Paddocks building.