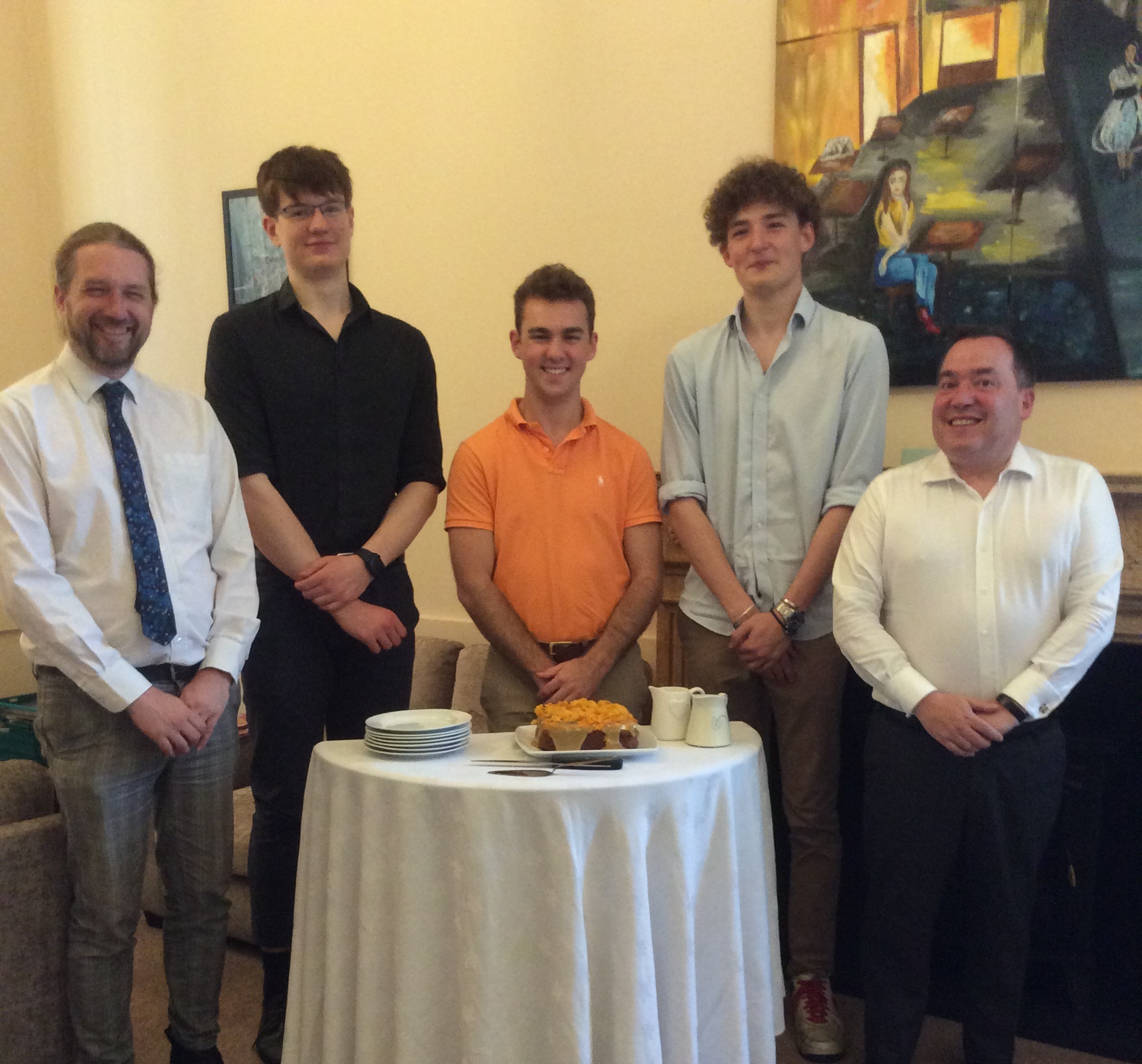 We are thrilled to receive our first set of A Level results following the launch of our Sixth Form in September 2021. With an unwavering commitment to academic excellence and holistic student development, Rookwood School's Sixth Form has achieved a 100% pass rate at A Level, with an impressive 63% of grades achieved at grade B or higher.
Mr Anthony Kirk-Burgess, Head of Rookwood School, expressed his pride and enthusiasm about the outstanding achievement. "These A Level results are a testament to the dedication and hard work of our students and teachers alike. The success of our first A Level cohort reinforces Rookwood School's commitment to nurturing well-rounded individuals who are not only academically accomplished but also equipped with the skills and confidence to excel in their chosen paths. We are immensely proud of our students, and they should be proud of themselves."
A Level student Rupert Walker joined the Sixth Form with the goal of securing admission to his first-choice university. His dedication and determination have paid off, as he has successfully earned a coveted place at Royal Holloway, University of London. Rupert shared, "I joined Rookwood's Sixth Form with the clear aim of achieving the grades I needed to get into my first-choice university. The personalised teaching and exceptional ongoing on-to-one tuition have been instrumental in helping me reach this milestone and I couldn't be happier right now!"
Rookwood School's Sixth Form has been praised by its students for fostering a highly personalised and supportive learning environment. One student remarked, "Rookwood's Sixth Form empowers us with roles and voices within the school community. Our feedback is valued, leading to swift actions and tangible changes that we can witness and benefit from firsthand." Another student highlighted the sense of community that he knows will extend beyond leaving, stating, "The Rookwood community honestly feels like a family – the connections remain strong even after teachers move on, so I know that leaving Rookwood doesn't mean leaving behind the sense of belonging."
Beyond academic excellence, Rookwood School's Sixth Form offers a comprehensive enrichment programme that equips students with valuable life skills. From university cooking and budgeting to coaching and mentoring the younger pupils in the school, the programme is thoughtfully designed to prepare students for the challenges and opportunities that lie ahead.
As Rookwood School celebrates its first set of A Level results, it looks forward to building a legacy of academic excellence and holistic education, equipping students with everything they need to make a meaningful impact in the world.