Igniting imagination to innovate ideas for a truly authentic experience in a practical learning environment.
Solutions and innovation
Design Technology (DT) at Rookwood School places a real emphasis on the imagination and resilience of our pupils, working independently to solve design and manufacturing problems, and innovating new ideas. Pupils are nurtured to have the confidence to do what they think is right and to experiment with solutions to address design problems – embracing 'failures' as part of learning, and most of the fun! Design Technology provides a great opportunity for pupils to also work collaboratively and open minded to shared team ideas which in turn, develops their self-confidence and creativity.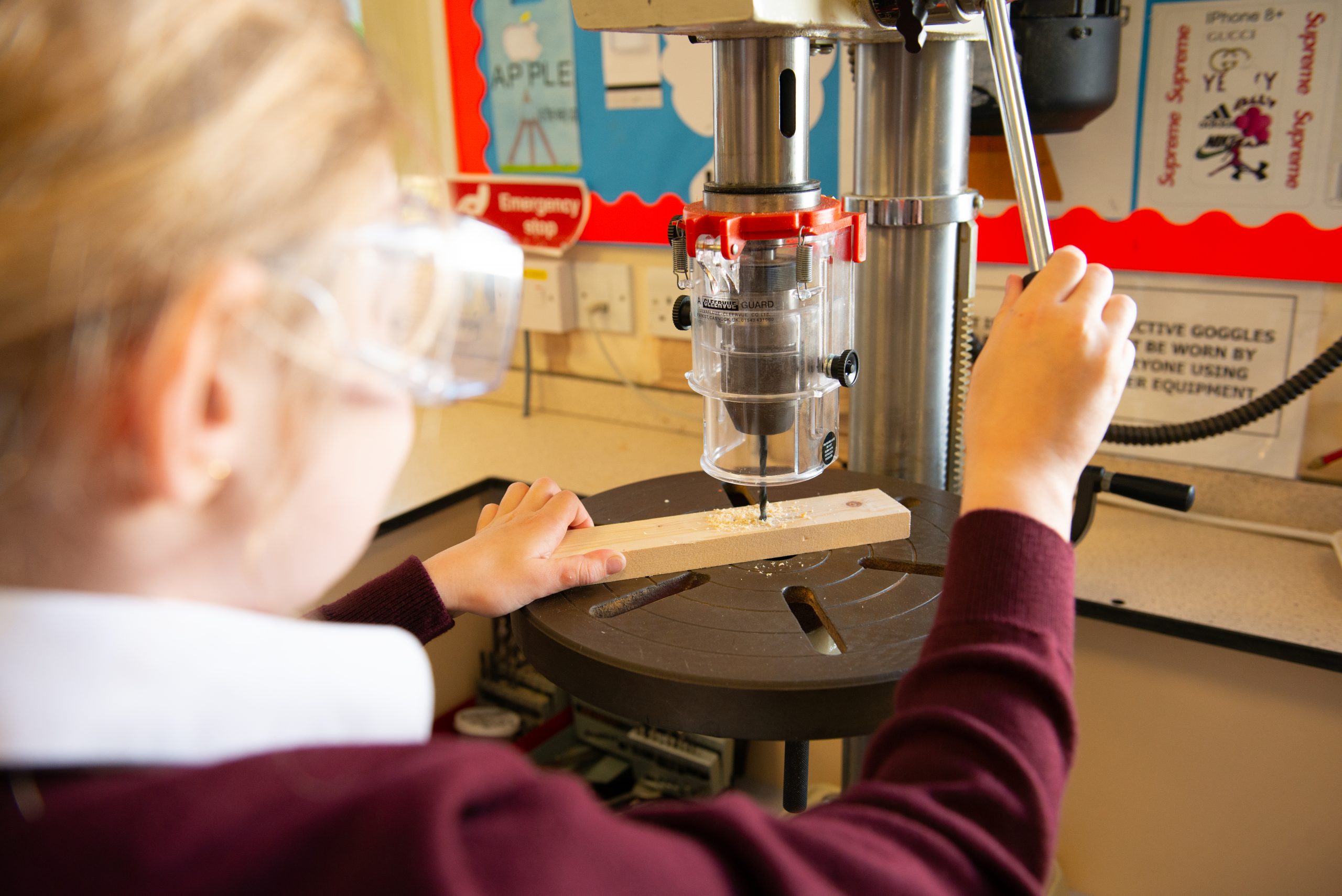 Curriculum
In Years 7 to 9, pupils are taught graphical drawing techniques and manufacturing skills. As they learn, with encouragement and guidance from staff, they gain the confidence to present with greater accuracy and precision via a range of different projects. In the workshop pupils are taught to safely use a variety of hand and machine tools, including computer aided design and manufacturing, to make imaginative, well-constructed products to meet a specific design brief. They learn to work safely, collaboratively and to share skills and experiences.
GCSE
The GCSE Design Technology course offers a challenging yet exciting opportunity to pupils willing to stretch their imagination and develop design solutions to solve real-life problems. Pupils who follow this course develop highly transferable skills through analysis, evaluation, problem-solving, communication (both written and graphical) and time management. The GCSE course covers core DT theoretical principles as well as being a practical subject. The new qualification is modern and relevant, so students can learn about contemporary technologies, sustainability in design, materials and processes, as well as established practices. We follow the AQA GCSE Design Technology course which is assessed by 50% Coursework, and 50% a final exam.