Bringing imagination to life!
At Rookwood we firmly believe that, not only does every child deserve access to a creative outlet, but also that for some, this is particularly important for their personal development and self-esteem. The small class sizes at Rookwood allow individual pupils to follow their own path inspired by their unique interests which are invariably then also pursued in the extracurricular Art clubs. Our pupils follow their joy for Art, each on their own creative journey, skills are mastered in their own good time and we endorse the idea that there is no 'correct' way to 'do Art'. To support this philosophy, traditional media, photography, digital media and installations are also encouraged, however pupils' imagination ignites the artistic magic at Rookwood.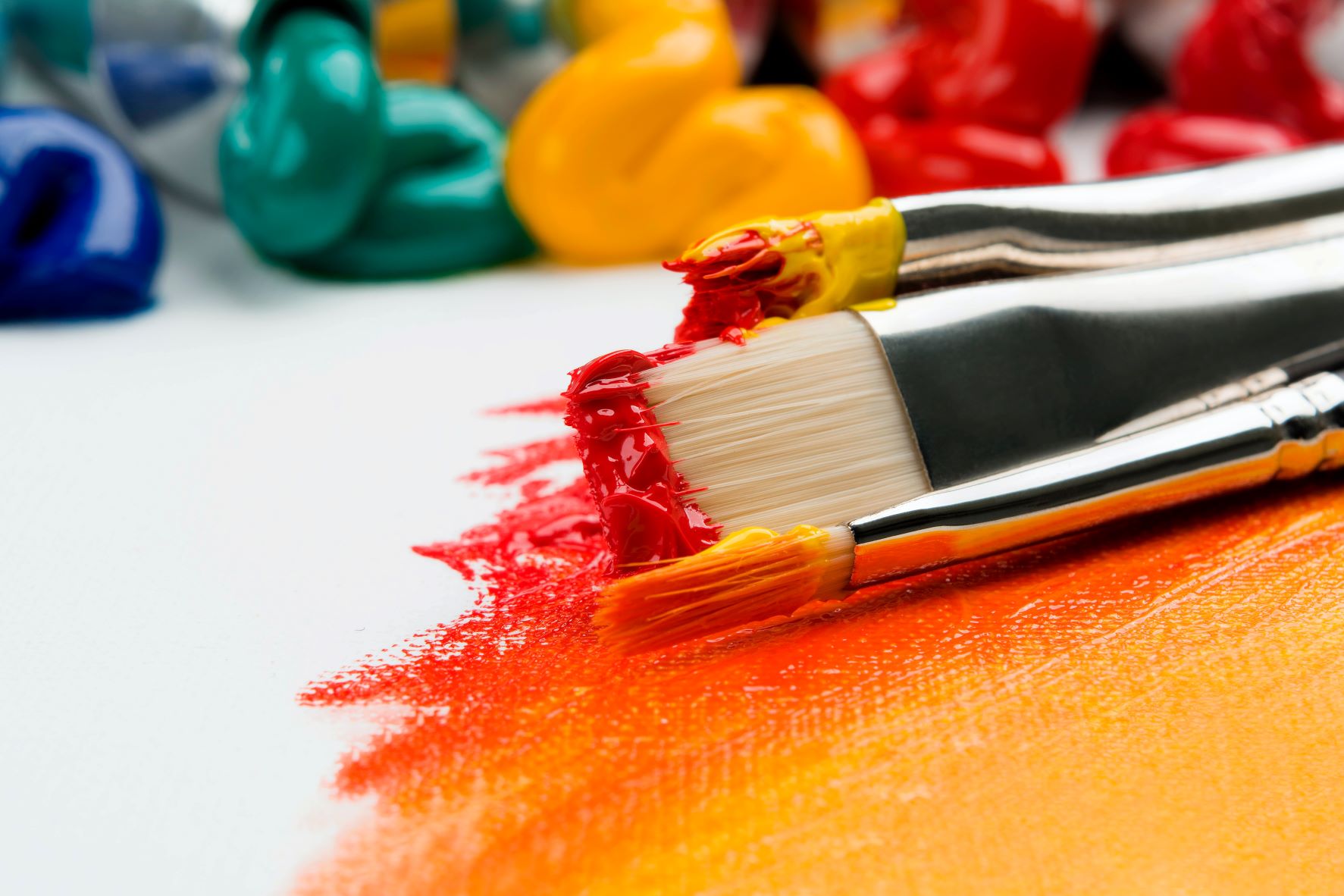 Learning art that inspires artists
From Years 7, 8 and 9 pupils study Landscape, Portrait and Still-Life art across various historical periods and contemporary topics. Pupils are introduced to major 19th, 20th century and contemporary art movements and philosophies, including The Impressionists, Cubism, Surrealism and Futurism in the context of the First World War, Kahlo and Riveira, O'Keeffe, Mondrian, Pop Art and contemporary artists such as Hockney, Damian Hirst, Cornelia Parker, Yayoi Kusama and Bright Ugochukwe Eke.
Art GCSE
Art is a popular choice at GCSE level for Years 10 and 11, learning the AQA Fine Art GCSE where pupils create a portfolio of personal artwork and sit an exam for the final assessment. The GCSE develops both skill and encourages imagination, with Year 11 pupils choosing their own theme and showcase techniques of their choice. Art GCSE pupils are highly engaged and self motivated, invariably using the Art studio as much as they desire, for both personal wellbeing and to curate a body of work of which they are proud of. Many pupils pursue a pathway to A-Level Art and some Rookwood pupils have gone on to be professional artists.